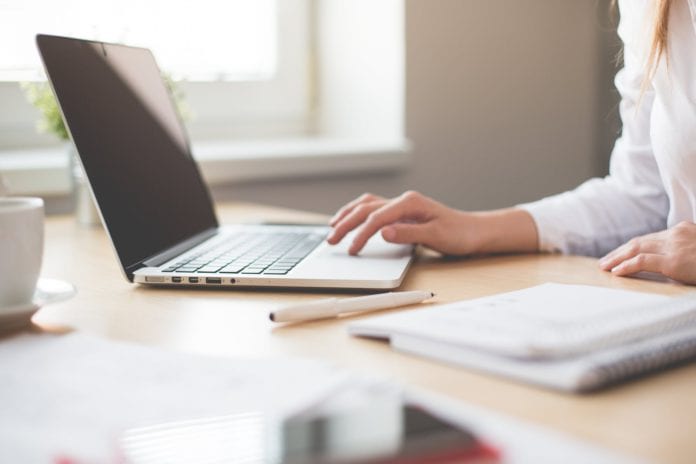 Before starting an ecommerce business in the UK, it is worth understanding that an online store is not a passive income, but a full-time job that requires a lot of time.
In order to be successful, you should prepare theoretically and know all the stages of the launch so that you don't have any surprises.
Khorosop has been working in e-commerce for more than 8 years and has well studied the needs of merchants, along with the peculiarities of doing business on the Internet. We, in Hoxton Mix, advise you to read our recommendations to learn how to open your online store.
Required investment
Ideas about how to start a business without much money are popular. Investments will be needed in any case, the question is only in their volume. And also – you can invest both money and time. Both that and the other resource play an equally important role for business, so the entrepreneur himself should figure out what he has more of (money or time), and already, based on this, plan his further actions. Therefore, the distribution of your initial investment in such a business will be as follows:
Choosing a niche and buying a batch of goods. Here, the amount of investment will depend on the selected product and agreements with suppliers. It is clear that buying a batch of iPhone cases will cost less than buying a batch of food processors. Yes, it is possible to negotiate with the supplier on different conditions, even sales offers upon the fact of the order are not rare. That is, you buy the product you need already after you yourself receive an order for it from the buyer. In general, you can count on a budget of approximately 1500$ and more, depending on the cost of the product.

Launch of an online store website. If you do not order a unique design and do not engage in the development of excessive functionality, which is not appropriate at the first stages, then everything necessary for work can be obtained for a fairly budget sum of 500$.
Search for an idea
So you need to decide on the goods that you will sell. There are many attractive niches on the market, each of which is capable of bringing profit. Your tastes and financial resources for investing will determine which option you make. However, this does not imply that you should merely pick a market and start selling. It will be wise to conduct market research to determine the degree of supply and demand before deciding what to offer online.
Search for a supplier
When you decide on the goods, you need to find their supplier. The choice of the supplier affects the caliber of the products and the dependability of delivery. You must ensure that the goods you choose will be suitable for your potential clients. The purchasing price of the item is equally significant since it affects the store's pricing strategy. If you're thinking about offering a large selection, there can be multiple vendors. Our content will teach you more about the supplier search.
Drop-shipping can be an important point when selecting a supplier. This is a great option for beginners, because it allows you not to rent a warehouse and send goods from the supplier to the buyer directly. Many merchants continue to work with the drop-shipping system even after gaining experience.
Business plan
A business plan is a road map of an online store that records the initial position of the business and its development plan. This document will describe the features of the store, the state of the market, the level of competition, your intentions, etc. In the future, you will be able to use the plan to present your business to investors. In order to create a full-fledged business plan for an online store, read our article.
Platform for the site
To be able to grow your business, you need to choose an online store platform that cares about the owner and the customers. Having a high-quality website, you will no longer have the question of how to present your business on the Internet, because it will become your business card. When people land on a user-friendly site with a good design and a large set of features, they will immediately get a positive impression of your business. Based on this, the platform should ensure:
easy start;

acceptable cost of the site;

technical support;

a large set of functions;

space for business development.
Legal registration of business
We advise all merchants to conduct business officially. First, you will not have problems with the law, and secondly, you will help the country by paying taxes. For official work, you need to register as an individual entrepreneur. It is not difficult, and you will be able to handle it yourself.
In addition to your individual entrepreneur, you will need an registration for the online store. This is a cash register, which in software form you can use in the form of a web version or install on another device, for example, a smartphone. It is required for fiscalization of settlement transactions and submission of reports to the tax office. You may be fined for sales without a cash register.
If you are going to create a large business with large investments and are not sure how to set up an online store, then consult a lawyer. They will explain all the intricacies of the design to you. You will also have to seek the services of accountants who will help with reporting.
Promotion of business on the Internet
Promotion is a continuous and mandatory process of attracting customers, on which the success of your business depends. Depending on your budget, skills and preferences, use various promotion channels. Here is a list of the main promotion channels that you should definitely try:
SEO;

contextual advertising;

targeted advertising;

advertising from bloggers;

marketplaces and price aggregators;

email marketing.
It is impractical to use all channels at the same time, because it will take a lot of time and money. Choose only those that have brought you the best result and develop them. Read more about how to promote an online store in the article.
We hope that our material has become useful for you and that you will open a business on the Internet that will bring you pleasure and profit.