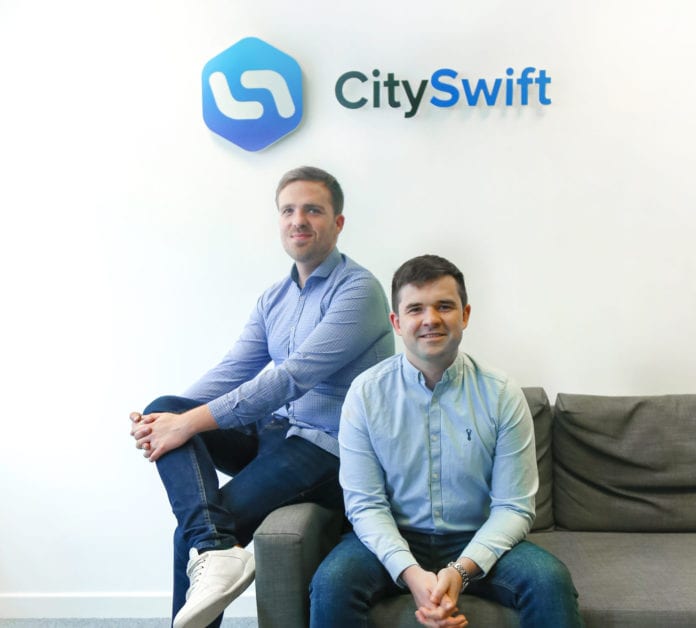 Galway based transport data company CitySwift recently raised €2 million in funding to accelerate the rollout of its AI platform that helps optimise public transport systems.
This round of funding will improve the rollout of their systems in the UK and European markets, and also create 25 new jobs at the company, which is headquartered in Prospect Hill.
CitySwift has partnered with the UK transport companies National Express and the Go-Ahead Group in the launch of their latest AI driven predictive tool that predicts how busy buses will be
When2Travel lets public transport users plan their travel around when buses are expected to be busiest based on time, bus route, and even on a stop-by-stop basis.
This is extremely useful for passengers and operators alike when public transport has become one of the hot button topics when discussing the challenges of social distancing.
Brian O'Rourke, CitySwift Co-Founder and CEO, said that one thing the COVID-19 crisis has showcased is just how important having accurate data is for making decisions. Something equally true for businesses, government, or individuals.
"This has been even more evident for public transport companies as they monitored the effects of lockdown restrictions on their networks and model and plan for future scenarios as restrictions have begun to ease."
"The CitySwift platform has been leveraged to enable our clients and their passengers to make informed, data-driven decisions as they navigate the road to recovery in these ever-changing times".
This was the second round of investment in City Swift, which was led by Irelandia Investments, Act Venture Capital, Mike McGearty (former CEO of CarTrawler), and other notable Irish transport entrepreneurs.
With the additional €2 million in this round, City Swift has now raised a total of €3.5 million in capital to date.
All of the entities involved in the latest funding round had previously invested in the company.
This technology has recently been deployed across Go-Ahead Group's entire UK operations via 'When2Travel.co' with other bus operators showing interest in rapidly deploying the solution to encourage passengers back onto the bus.
Martijn Gilbert, Managing Director of Go North East said that their partnership has delivered an even more "detailed and comprehensive" predictive solution than he imagined.
"I think it could be the most powerful use of big data yet in terms of aiding local bus networks and customer service. That's a bold statement, but we are really excited about it."
CitySwift's latest funding will speed up product development and the hiring of 25 new positions, in Ireland and remote, over the next twelve months.
The hires will be across commercial and technical roles including business development, customer success, product, data science and engineering, fuelling the expansion of its business in the European market, where they are already working with a number of public authorities.