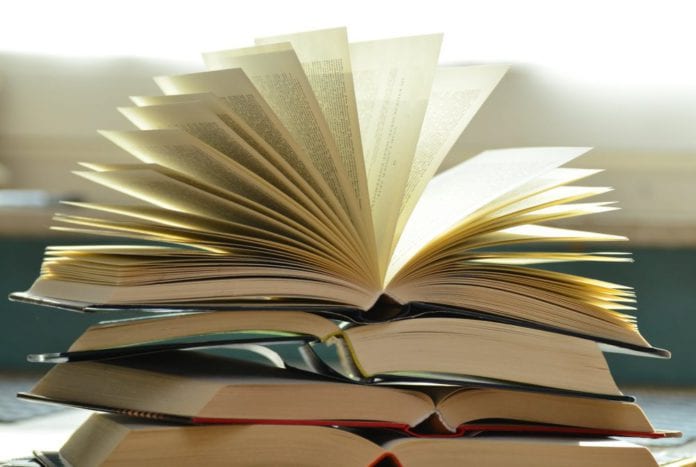 The first 'Over The Edge: Open Reading' after the summer break will take place on Zoom on Thursday, August 27 for poetry lovers to get their fix.
The reading will take place at the usual 6.30-8.00pm, and the Featured Readers this month are Sinead Mongan, Derek Coyle, & Knute Skinner.
There will, as always at Over The Edge: Open Readings, be an open-mic after the Featured Readers have finished, with new readers always welcome.
Sinéad Mongan is based in Galway and has participated in poetry workshops since January 2018.
In 2019, she won the Galway University Hospital Arts Trust Poems for Patience competition, and this year placed 3rd in the Cathal Buí Poetry competition.
Previously she has been published by Skylight 47, the Irish Whale and Dolphin Group, Pendemic.ie and her work has also featured in TACTIC's Archives of Shame exhibition.
Derek Coyle has published poetry in The Irish Times, Irish Pages, The Texas Literary Review, The Honest Ulsterman, Orbis, Skylight 47, Assaracus, and more.
He has been shortlisted for the Patrick Kavanagh Award,and he has been a chosen poet for the Poetry Ireland Introductions Series.
A new work from Mulvey is just about to be premiered in Tokyo as part of an Irish flute festival this Midsummer and will contain words from Derek's poems.
His first collection, Reading John Ashbery in Costa Coffee Carlow was published in a dual-language edition in April 2019 and was shortlisted for the 2020 Shine/Strong Award for best first collection by an Irish poet.
Knute Skinner is originally from Missouri but has lived in County Clare for many years, recently celebrating his 91st birthday.
His collected poems, Fifty Years: Poems 1957-2007, was published by Salmon Poetry in 2007. Help Me to a Getaway–a memoir appeared from Salmon in 2010, and his most recent collection is An Upside Down World.
Anyone interested in taking part in the open-mic should text Kevin Higgins on 087-6431748 or email over-the-edge-openreadings@hotmail.com between 6pm and 6.30pm on the evening of the reading. The MC for the evening will be Susan Millar DuMars.
To take part in the Open Reading, either to take the mic yourself, or just to listen in, join the Zoom meeting on the night at https://us02web.zoom.us/j/7389013549. Meeting ID: 738 901 3549