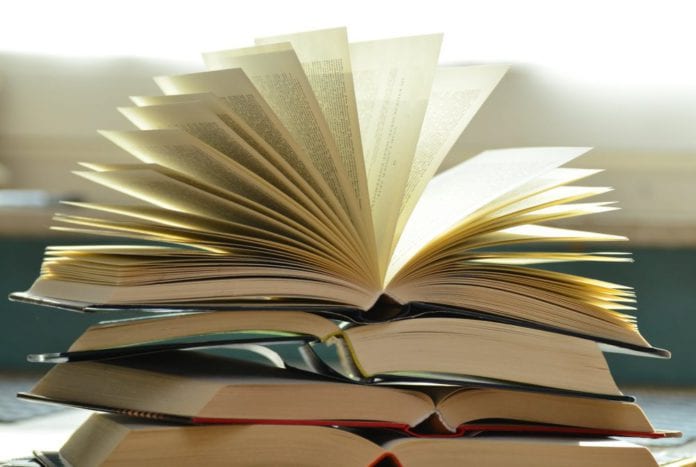 Lovers of poetry will be able to catch one more Over the Edge Open Reading this year at Galway City Library on December 19.
The three featured readers this month are Bern Butler, Paul McCarrick, and Rachael Hegarty, all of whom have had their poetry published.
Bern Butler is a writer of poetry and prose born and raised in Shantalla in Galway city.
She has been short and long-listed in the Fish, Over the Edge and Listowel writing competitions and published in Force 10, The Grey Castle, ROPES and The Galway Review.
Bern has an extensive background in adult education, specifically Prison Education where she co-edited the first ever Irish Anthology of Prison Writing: Another Place.
She was the Co-ordinator of the Writers in Prisons Scheme for ten years, where wrote, directed and produced prison dramatic productions.
She also worked with the Cuirt and the Arts Council to bring writers into prisons, and was lucky enough to have worked on several major drama and publishing projects in Castlerea prison with the writer, Dermot Healy.
Paul McCarrick's poetry has been published in The Blue Nib, Crannóg, Skylight 47, The Stinging Fly, Poetry Ireland Review, and elsewhere.
He was selected by Martina Evans to take part in the 2019 Poetry Ireland Introductions Series, and is working on his first collection at his home in Athlone, Westmeath.
Rachael Hegarty is Dublin born and raised, who got her education in writing at Trinity and Queen's University Belfast.
Her kids say she uses the 3 F- words too much: Finglas, feminism and feckin' poetry.
Rachael's debut collection, Flight Paths Over Finglas won the Shine Strong Award in 2018, and second collection, May Day 1974, has received critical acclaim for the unique representation of docu-sonnets and ballads for the people who died on the single worst day the Troubles.
Her next collection, Dancing on the Dementia Ward explores the adverse, and sometimes bizarrely liberating, effects of dementia on an individual and a family.
There will, as usual, be an open-mic after the Featured Readers have finished which this month will include, among others, poets from the MA in Writing at NUI Galway, and new readers are always welcome to step up to the mic.
The Open Reading will take place at the city library from 6:30pm – 8pm on December 19, with an end of year celebration afterwards.