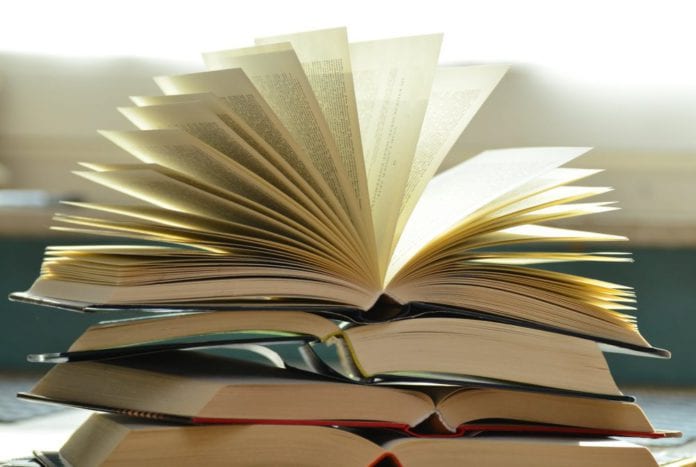 The January Over the Edge Open reading will take place next week for lovers of poetry and prose to get a nice booster shot of local art during lockdown.
The reading will take place on Zoom on Thursday, January 21 at the usual time of 6:30pm to 8pm, with featured readers Stephen McNulty, Kathryn Slattery, and Ciaran O'Rourke.
This reading celebrates the eighteenth anniversary of the first Over The Edge reading in Galway City Library and there will be an online birthday party throughout, even possible a birthday cake to celebrate the fact that Over The Edge is now old enough to legally drink alcohol
Stephen McNulty is a radiographer at Galway University Hospital who scribbles poetry whenever he is not forcing a member of the public into a CT scanner.
A regular attendee of the Galway Arts Centre poetry workshops, his poems have appeared in Boyne Berries, Drawn to the Light, ROPES and Vox Galvia. He is, for his many sins in both this life and his past lives, an avid Mayo GAA fan.  
Kathryn Slattery was born in Memphis, Tennessee, and grew up just across the state line in Mississippi.
A graduate of Spring Hill College in Mobile, Alabama, she now lives in the West of Ireland with her husband and an ever-increasing amount of rescue pets.
Her poetry and prose have been published in Ropes Literary Journal, Nightingale and Sparrow, The Siren's Call, Three Drops from a Cauldron, Planet in Peril Anthology, and many more.
She was shortlisted for the 2019 Nightingale and Sparrow Chapbook Competition. Most recently she received a special mention in the 2020 Desmond O'Grady Poetry Competition.
Her debut poetry collection will be published by Hedgehog Poetry Press in September 2021.
Ciaran O'Rourke, a Leitrim man, has won the Cúirt New Irish Writing Award, the Westport Poetry Prize, and the Fish Poetry Prize.
His first collection, The Buried Breath, was published by Irish Pages Press in 2018 to considerable acclaim, and his second collection is due in 2021.
Join The Over The Edge Zoom Meeting at https://us02web.zoom.us/j/7389013549. The Meeting ID is 738 901 3549.
As usual there will be an open-mic after the Featured Readers have finished. New readers are always particularly welcome. The MC for the evening will be Susan Millar DuMars. For further details phone 087-6431748.