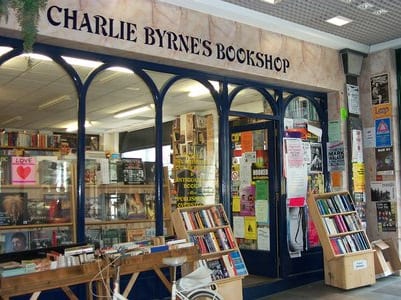 The 2020 Poetry Book Showcase looking back at some of the best new work created in the past year will take place at Charlie Byrne's bookshop next month.
In this annual retrospective of the year just past, poets based in the West of Ireland, who published a new collection of poetry during 2019, are invited to read three poems from the collection in question.
The lineup of poets reading at the event includes Emily Cullen, Jenny Farrell, Anne Walsh Donnelly, Katherine Noone, Patrick Stack, Aoife Reilly, Nicola Geddes, Christine Valters Paintner, Knute Skinner, Susan Millar DuMars, Ruth Quinlan, Lorraine Carey, Kevin Higgins, Rachel Coventry, Liam O'Neill, Art Ó Suilleabháin, Danielle Holian, Mary Melvin Geoghegan.
There will also be readings from the anthologies The Children of the Nation & Writing Home: The 'New Irish' Poets, to which several Galway-based poets contributed.
This event will take place take place at Charlie Byrne's at 6pm on Friday, February 7.
The night will be MC'ed by Kate Ennals and Kevin Higgins. All are welcome and attendance is free.