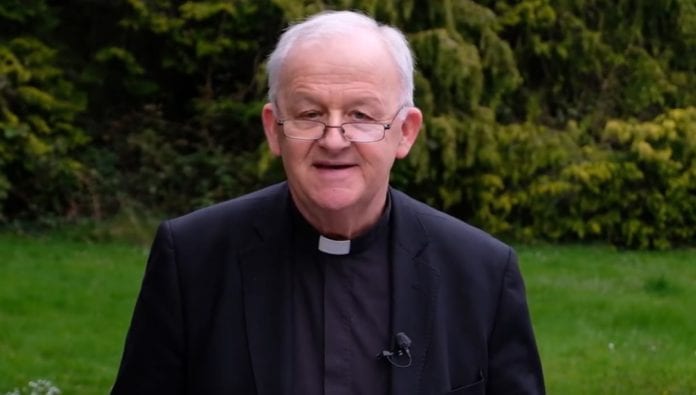 Gort parish priest Father Michael King has been placed on indefinite leave by the bishop over multiple bizarre and sometimes crude TikTok videos.
The Irish Mirror reports that Bishop of Galway Brendan Kelly has written a statement which will be read to parishioners this weekend.
It states that Fr King will be absent for the foreseeable future due to the "upsetting information" of recent days.
Bishop Kelly goes on to say that, "I fully understand that you feel hurt and let down at this time".
In one of the videos the 44 year old Renmore native posted on TikTok he played clips of songs such as Another One Bites the Dust by Queen, Staying Alive by the BeeGees, And Highway to Hell, among others, with the caption "Me in charge of the funeral playlist".
Another video featuring the curate and a woman veered into sexual territory.
Michael King was ordained as a priest in 2016, and has been the curate for Gort since then.
The diocese has been contacted to ask if it has any further comment in relation to this.