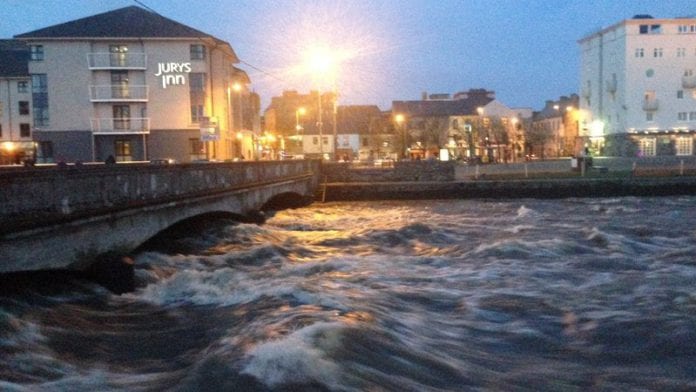 A pilot project installing thermal imaging technology along the banks of the Corrib will save the lives of people who fall into the water.
The €24,000 project will use thermal imaging to detect when a person has entered the water and send an automated alert to the Gardaí.
This should increase the response time of emergency services to the scene and improve the chances of anyone at risk of drowning.
The project has been granted funding under the Department of Rural and Community Development's Digital Innovation Programme.
€453,800 in funding has been announced for 13 pilot projects under the Programme by Minister for Rural and Community Development Michael Ring.
Of the Corrib project, Minister Ring said: "The project has the potential to save lives in and around the River Corrib and, if successfully replicated elsewhere, could further advance water safety in Ireland."
Recently five teenagers won praise for pulling a man from the waters of the Corrib during the Macnas parade on the evening of Sunday, October 28.
The Digital Innovation Programme provides funding for original and innovative digital projects led by the local authority.
Other projects that have gotten back under the latest round of the programme include providing the first ever mobile phone coverage in the town of Malin Beg, Co. Donegal.
Solar powered Smart Beaches in Fingal will enable people to charge their devices and surf wirelessly as they lounge, and a free wifi network id being provided on 71km of the Grand Canal Greenway running through Offaly.
"These initiatives address a diverse range of issues, but are all linked by the innovative use of digital technology and infrastructure to bring real, tangible benefits to local communities," said Minister Ring.