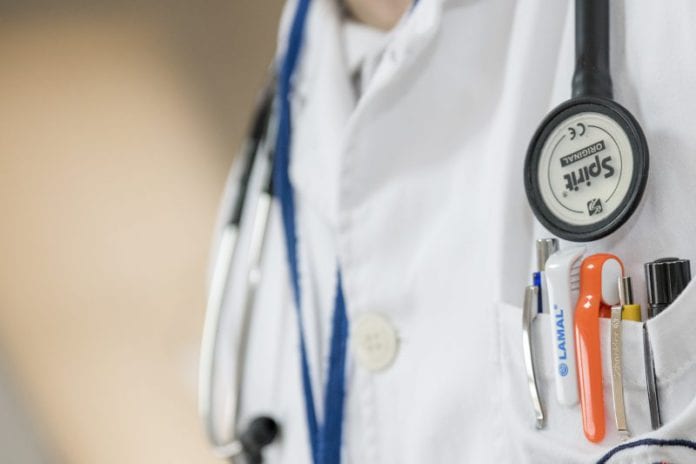 More than 152,000 people are on waiting lists in hospitals across the west and north-west of Ireland, IHCA figures show.
Figures from the Irish Hospital Consultants Association show that outpatient waiting lists in the region have increased by 72% since 2015.
In the Saolta Group, which includes UHG, Merlin Park Hospital, and Portiuncula Hospital, the number of patients waiting over a year for treatment has increased to over 6,000.
This is up from just over a third of that level six years ago, when 2,200 had waited a similar length in 2016.
Waiting lists in hospitals have been massively impacted by the COVID-19 crisis, as for much of 2020, hospitals deferred the majority of services, except for the most essential life-saving procedures.
In Saolta hospitals there are 7,700 people waiting for endoscopies according to the IHCA, 17,200 waiting in inpatient and day care services.
The doctors' group also claims that 1 in 5 consultants positions are currently vacant at hospitals.
IHCA President, Professor Alan Irvine has said there is a risk that the "accumulated stress, health and general wellbeing" of the challenges posed by COVID-19 over the past year and a half, and the added burdens from the HSE cyberattack, will impact staff, and patient care.
Unless those empty positions are filled, it will continue to impact on healthcare targets, and prevent patients from accessing care the IHCA argues.
"Returning to the stressful, overstretched past is not an option if we are to avoid an even worse workforce crisis than was the case pre-Covid," Alan Irvine said.
"The public places trust in our politicians to create a health service that works; while placing their trust in their doctors to deliver that service when they need it."
"Unfortunately, the persistent lack of action by politicians means we are increasingly unable to treat our patients in a timely way and in the manner they deserve."