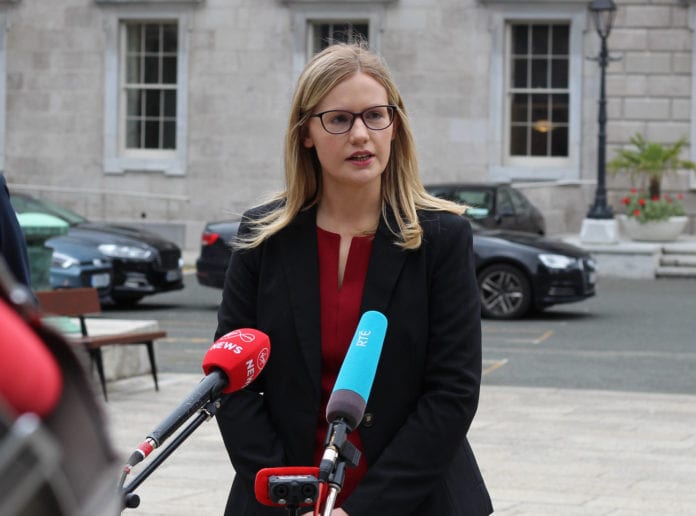 Roscommon-Galway TD Claire Kerrane has said that the additional €100 payment to Fuel Allowance recipients will give relief to only a limited number of households.
Minister Heather Humphreys announced this morning that over 370,000 households will benefit from the €100 payment, which is the equivalent to over three weeks Fuel Allowance.
The total cost of the extra payment amounts to €37.1 million, which is paid out of the Exchequer.
Deputy Kerrane said that any additional measure to support households is welcome – but that the payment does not go far enough.
The Sinn Féin TD said many workers and families are seriously struggling to make ends meet, and they are excluded from receiving an additional payment for energy costs.
"Yet again there are no measures to support these households, despite soaring household energy costs affecting homes everywhere," she said.
"That is why Sinn Féin called for the establishment of a Discretionary Fund to assist households, including those who are locked out of the Fuel Allowance, with utility debt.
"This call is reiterated by the Society of St Vincent de Paul who, like us, do not agree that the Exceptional Needs Payment (ENP) is enough."
The Roscommon-Galway TD said that last week, she dealt with a Family Carer who was refused financial assistance through the ENP to help with home heating oil, because she received a payment six months ago.
"Supports like the Exceptional Needs Payment need to be flexible. However, cases like this show exactly why we are not confident it is enough to support families and workers.
"The Government have also refused to provide support to households who rely on home heating oil, the cost of which has increased by €1,000 in the last year and continues to rise," she added.