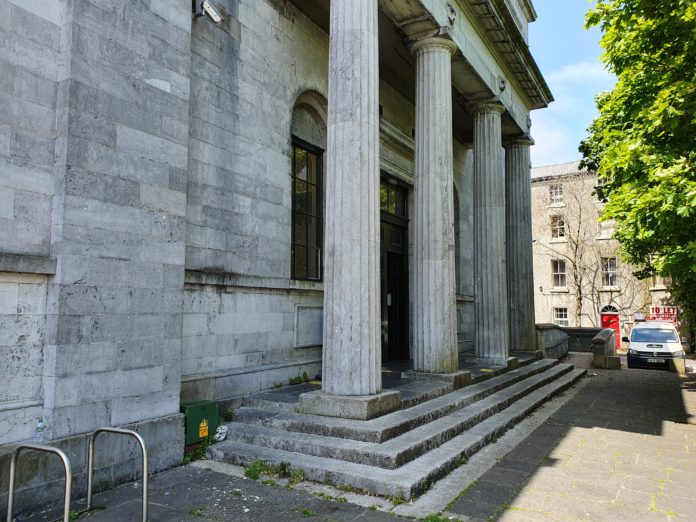 A cocaine dealer who assaulted his then girlfriend in a argument over a bag of drugs was sentenced to prison at Galway District Court.
Paul Economopoulos (28), of 69 Cloghran, Tuam was sentenced to 16 months in prison after pleading guilty to a variety of drugs offences, theft, and assault on different dates in Galway City.
The first offence incident occurred on November 9 of 2019, when Garda Shaun Garvey saw a car in Woodquay whose occupants were acting suspiciously.
He stopped the car at around 9:40pm that night, and on searching the vehicle found three bags of cocaine, with a total value of €210.
Garda Garvey stopped Economopoulos again on the Old Monivea Road on January 5 of last year. During a search of his car, the Garda found two bags and a lunchbox with €560 worth of cocaine in the boot of the car.
Garda Garvey said that he seemed to be under the influence of something, and he failed a roadside drug test. A blood sample also tested positive for cocaine.
The final incident before the court happened just two days after this, when Garda Christopher Dowry was called to reports of an assault at the Glen Oaks Hotel on January 9.
He met a woman who said that her boyfriend, Mr, Econompoulos, had assaulted her and stolen her phone. She gave the garda a bag of cocaine which she said was his, which had a street value of €1,587.
The couple, who had been in a relationship around three months a that point, had started arguing that evening over a video related to the drugs.
She took the bag of cocaine, which was when he assaulted her, the court heard. A night porter came into the room at one point, and found Econompoulos on top of the woman.
This was when he got up and took her phone before leaving the room. The phone was not recovered.
Solicitor for the defence Mr. John Martin said that his client had gotten involved in drugs around three years ago, and "it got very bad, very quickly", though he added that Economopoulos says that he is clean now.
Judge Mary Fahy asked if his former girlfriend, the woman who was assaulted, wished to give a victim impact statement.
Garda Dowry said that when he spoke with the woman she was very anxious, and relieved when he told her that she wouldn't have to come to court if she didn't want to.
Judge Fahy sentenced Mr. Economopoulos to seven month consecutive sentences for each of the two charges of possession of drugs with the intent to sell or supply, as well as another two months for the assault charge.
Concurrent sentences were given to him for the drug possession charges, stealing the phone, and drug driving.
He was also suspended from driving for two years for the drug driving, as Judge Fahy noted that the car was being used to commit a "serious crime" at the time.
Leave was granted to appeal the sentence, with a requirement for an independent surety of €800, half of which had to be lodged with the court.